The main discussion around esports in our culture today can be misleading in the actual benefits it can have on youth education, career development, and skills training, which all have a prominent role in our growing tech-focused world.
Esports is more or less than what is being communicated in the mainstream. In this article, we will discuss the common misconceptions around esports and how North Carolina Esports Academy takes a unique approach to using this sport in developing and educating the next generation.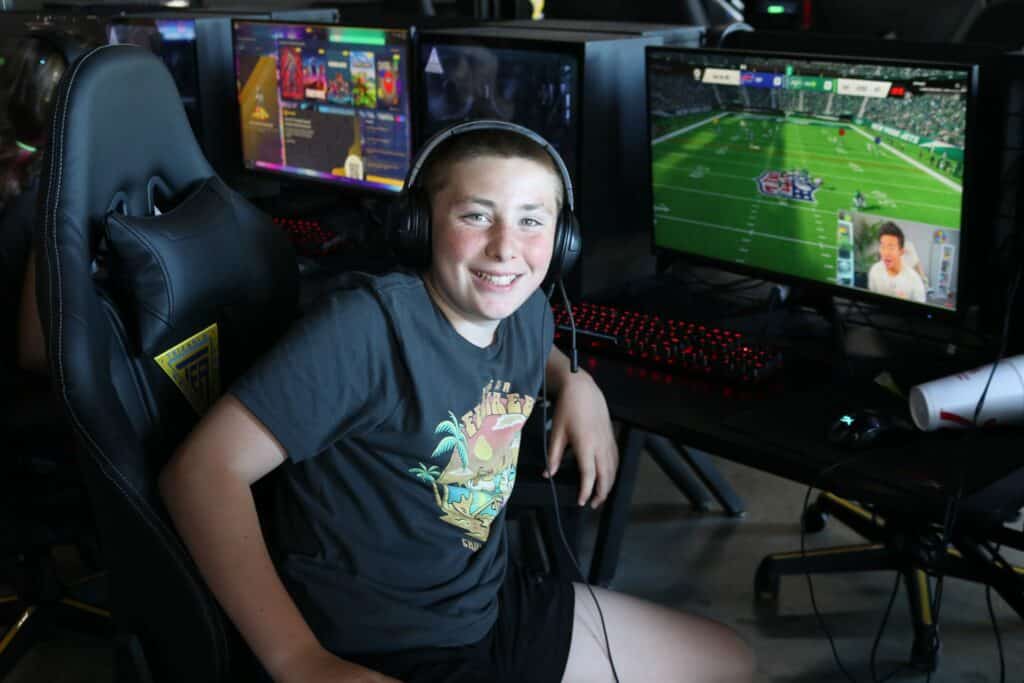 In order to get more players, specifically young kids interested in the sport, many businesses talk about how much money players can make. This can be true, although not as common as you think, but the question still remains-is that what parents really care about?
At North Carolina Esports Academy, we find that parents ultimately want their children to have a promising future and grow and develop as an individual, all while still having fun and socializing with other kids. This is why we seek to continue developing our education and youth development programs. 
More on that later in the article, but for now, let us consider the validity of esports popularity and impact.
Are esports as popular as advertisers and promoters say it is? The video gaming industry is huge, but honestly, esports is barely a fraction of that. People boast that it's a billion-dollar industry, but what successful industry in today's market isn't a billion-dollar industry? 
If esports were run as a business and not as a hobby or marketing tactic for gaming publishers, the industry would be similar to darts or Cornhole. Those are great and fun games to play, but not many people are walking around as sponsored athletes in Cornhole. 
Granted,  The American Cornhole League still has a $500,000 prize pool with many local and regional events happening all year round, so yes, it is popular. However, in contrast, we believe esports has a broader reach to its impact if used properly.
Esports Role in Educational Development
Education is the key focus we believe is the answer. However, very few esports companies focus on education. The ones that do, develop programs around the activities directly related to the industry, such as tournament organizing, running events, graphic design, film and video editing, and more. 
Esports is a tool for development
North Carolina Esports Academy takes a unique approach to education and esports. We focus more on the roles that must first take place in order for video gaming to happen, such as video game design, coding, software development, and more. In turn, these roles speak to a wide range of use in the tech industry.
Building Transferable Skills
As referenced in our recent article on "Shifting Focus to Educational Technology", esports in education promotes skills that are foundational in individual career development, even at a young age.
For example, we focus a lot on IT which means: Internet, server management, networking, and cyber security. These skills can be used in many industries. (because what business or person nowadays doesn't need IT?!) Eventually, these skills will lead to many stable and satisfying careers. 
More than just a gaming league
Lastly, stay clear of those who compare esports to the NFL, NBA, etc. Esports is similar to saying general terms like sports or music. We have many sports and many genres of music. 
By comparison, there are also many esports. Therefore, if a promoter or influencer starts commenting on how the entire esports is just one sports league, it can be misleading. Start comparing the NFL with LCS or rocket league with soccer. Even better, compare collegiate esports to collegiate sports… It's a joke, right?
With all of that being said, we at TEA, including myself, love the esports industry. That is why we promote a variety of fun and innovative ways to educate youth and teens on the skills related to esports through our camps and workshops.
So-called esports experts have been misleading the public and especially investors when it comes to investing in the esports industry.  And then there's the Web3 movement which isn't even closely related to esports (yet), but we will save that for another blog post.
Stay up-to-date with the Latest News
As North Carolina Esports Academy continues to grow and look for more opportunities to fulfill our mission, we encourage you to follow us wherever you are on social. If you or your organization are interested in partnering with us for an upcoming event, please contact us today!