NORTH CAROLINA ESPORTS ACADEMY
The Educational Gaming Experience for Youth
North Carolina Esports Academy is a youth development organization focusing on character development, building tech skills, and having fun. We use hands-on gaming, esports, and STEM education to combine your kid's love for video games with an educational and entertaining experience. 
STEM Camps
We offer weekly esports camps with single-day, 3-day and 5-day options.Our camps include STEM education, esports training, and outdoor activities.
Group Parties
Looking to host your birthday party or special event? Our parties are loads of fun. Come play the games you love with your friends and host your next event in style.
Youth Teams
Looking for esports in competitive, positive, and character building environment? Our youth teams are full of fun, learning, and socializing.
Open Play
Looking to have a blast with your friends? Come play games together in person at North Carolina Esports Academy. Drop in hours are available during opening business hours.
NORTH CAROLINA ESPORTS ACADEMY
Your family and friends will have a great time in our fun, high-tech facility! Pick the games you want to play on our professional-grade gaming PCs and host your next event in style.
An educational youth gaming center
Building character & developing life skills
Parents love when their children are learning and participating in productive activities. At North Carolina Esports Academy we merge learning and playing video games while building character and life skills development. We accomplish this through our educational and esports camps, workshops, and teams.
WHEN A YOUTH PARTICIPATES IN ANY OF OUR PROGRAMS, THEY:
Why choose North Carolina Esports Academy
PROVIDING AN EDUCATIoNAL GAMING EXPERIENCE
Educational Video Gaming
We will introduce them to the early stages of IT, coding, video game design, esports, and more.
Building Character and Life Skills
We are dedicated to building character and lifeskill development through productive video gaming.
Friendly and Experienced Staff
Our team at North Carolina Esports Academy is here to help set you up for success.
Trackout and Day Camps Are Available!
We offer STEM-focused esports camps with single-day, 3-day and 5-day options. Promoting a balance between screen time and physical activity, our camps include STEM education, esports training and outdoor activities, and are offered weekly!
Check out what others have to say 
A great environment for players of all ages and talent. Caleb and his team are super to work with.
Great place to bring your kids for a group game, also to come with friends and have fun.
The staff is great and extremely helpful. You also can't beat the location!
I can't speak highly enough of the team at Triangle eSports in Cary, NC. My son is attempting to go pro in valorant, and they are helping him every step of the way. They have provided my son with quality coaches (including one-on-one training sessions) and the structure to consistently get into organized competitive games.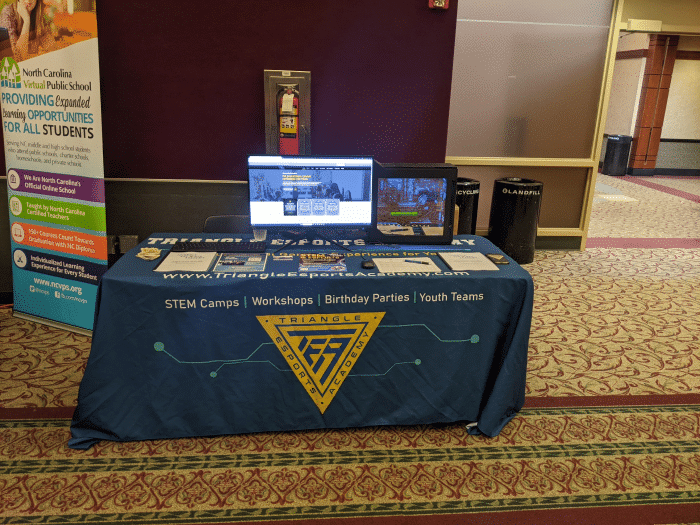 A Summer of Fun and Learning Recently North Carolina Esports Academy joined forces with SparkNC to kickstart a summer of gaming and education, hosted in the Hunt Library on the
Read more
TRIANGLE ESPORTS ALLIANCE​
Triangle Esports Alliance is a 501(c)(3) nonprofit organization which offers STEM Education, Technology Programs, and Esports Teams for At-Risk Youth, Youth in Underserved Communities, and Youth with Autism in order to provide them with educational & developmental opportunities they normally would not have access to.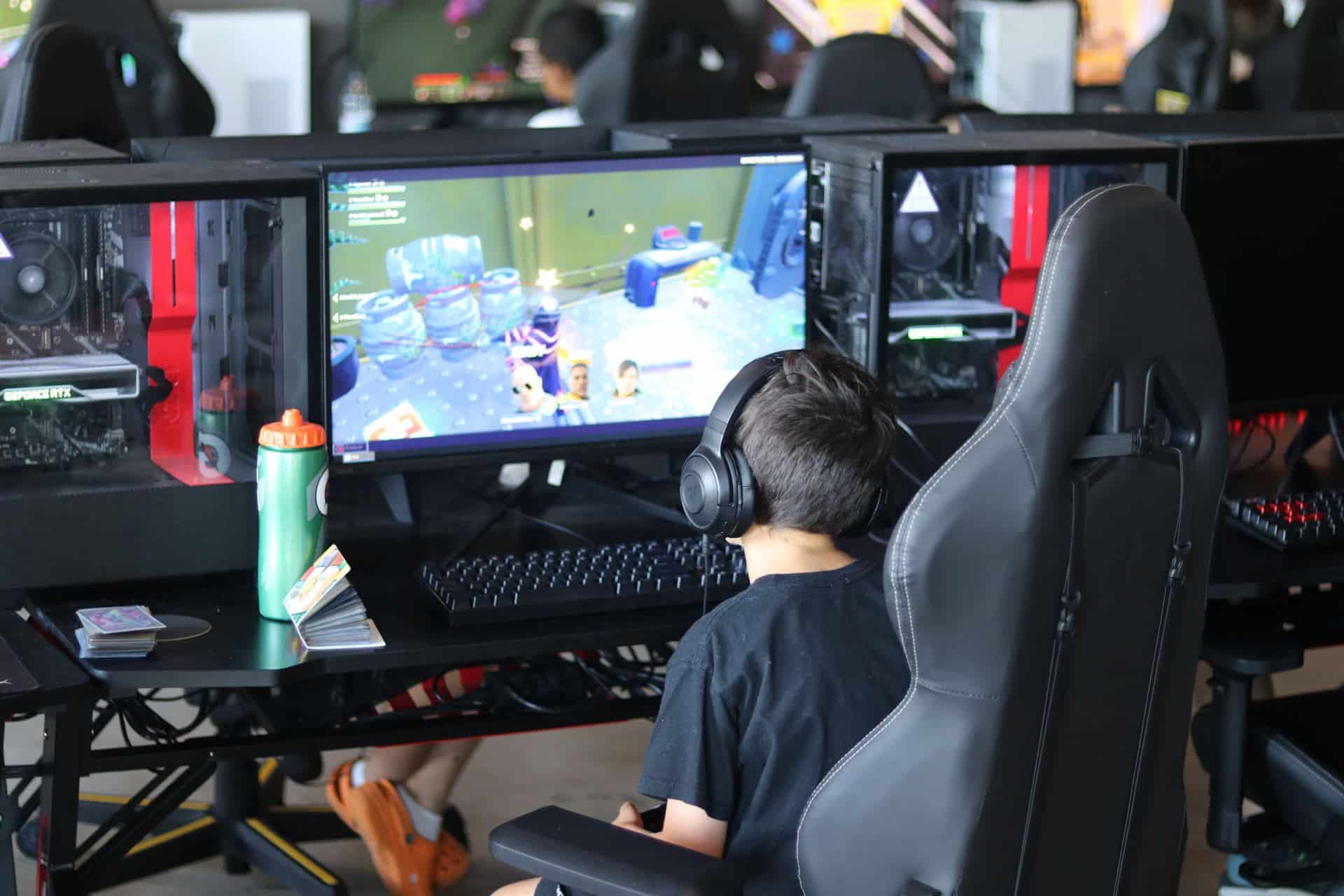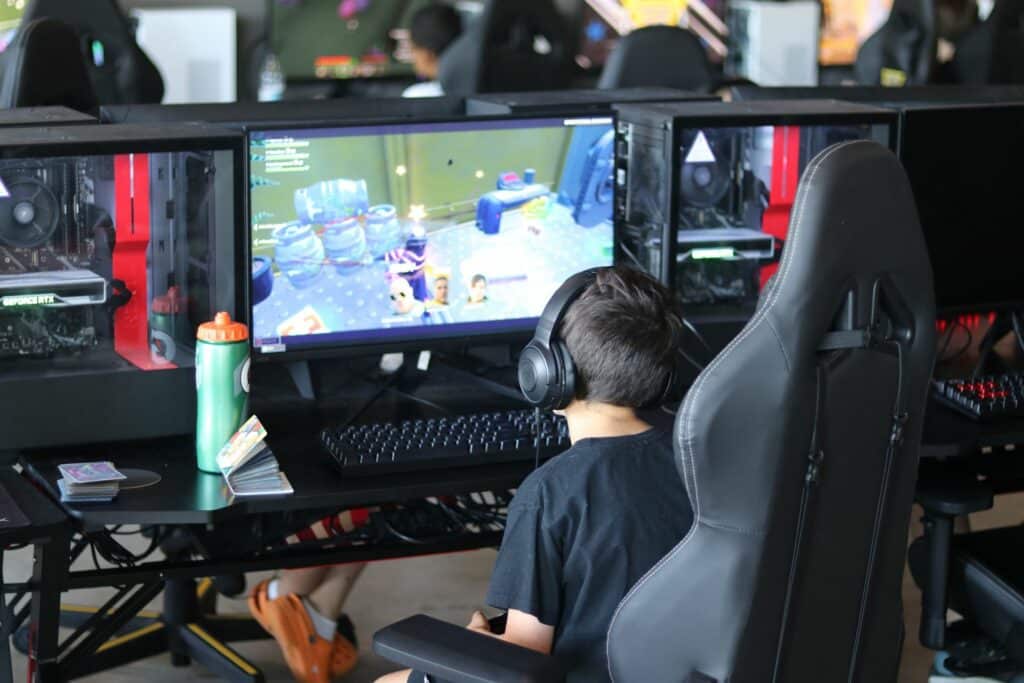 READY TO START YOUR EDUCATIONAL VIDEO GAMING EXPERIENCE?
If you're interested in your child beginning their journey in educational video gaming, our team at North Carolina Esports Academy is here to help set you up for success. We will gladly answer any of your questions. Contact us today to experience everything that North Carolina Esports Academy has to offer.