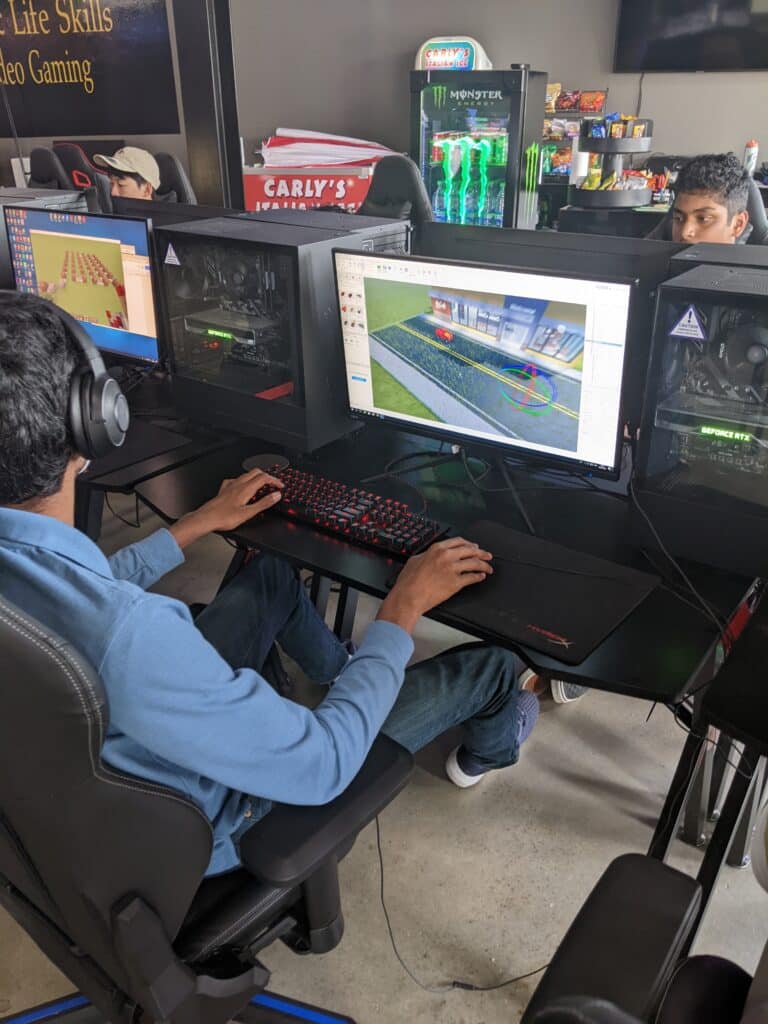 North Carolina Esports Academy
LATEST NEWS AND PRESS ABOUT ESPORTS AND triangle CARY
Caleb was interviewed by the News and Observer regarding esports in the Triangle. Read Here.
Interviewed regarding the indoor sports facility in Cary. Here.
Collaboration with Wakaboomee Program: STEAM Education in NC, coding education to serve underserved communities. Watch Here
Caleb Smith was interviewed by The GrepBeat, the Triangle Tech News. Click here to read the article.
Caleb Smith was a Forbes 30 under 30 winner for the Education category. https://www.forbes.com/profile/caleb-smith/
Caleb Smith was on the Indie Game Business podcast discussing how education in esports can lead to successful game development careers. Listen here.
PNC Arena hosts esports championship for Apex Legends game. Click here to watch.
Caleb Smith is a 40-under-40 Award Winner, announced by the Triangle Business Journal.
Esports spotlight on N.C.
There's work across North Carolina to help bring esports events to our state. Caleb Smith talks about how they are growing the grassroots scene of esports and creating the future workforce.
The Esports Scene in the Triangle, with Caleb Smith
This is Raleigh online bloggers interviewed Caleb Smith about the esports scene in the Triangle and how his company are the front runners of the initiatives.
NORTH CAROLINA BUDGET OFFERS REBATE IN PUSH TO ATTRACT WORLDWIDE ESPORTS TOURNAMENTS
A new rebate program included in the state budget is aimed at drawing esports events to North Carolina. Caleb Smith of Cary's triangle Esports was excited by the announcement.
TEACHING KIDS LIFE SKILLS THROUGH ESPORTS
"Cary's triangle Esports is teaching kids life skills through video games" appeared in The News & Observer in November 2021.
THE ESPORTS INDUSTRY IN THE TRIANGLE
RALToday has an article about making a living in the esports and video gaming industry, focusing on an  interview with Caleb Smith and triangle Esports Cary.
TRIANGLE GAMING CENTER USES ESPORTS TO EXPOSE KIDS TO TECH-DRIVEN FUTURES
Caleb Smith and triangle Esports Cary were the focus of an article in the GrepBeat: Triangle Tech News by Audrey Selley. The article talks about how Caleb sees esports as a way to not only help kids build life skills but also as a first step toward a career in the tech industry.
ESPORTS GAINING POPULARITY IN NORTH CAROLINA
Triangle Esports Cary was mentioned in a Human Interest article by Nicole O'Hara on Spectrum News.
CONFIDENTLY PLOTTING THE FUTURE OF ESPORTS
Caleb Smith and his father are expanding the video game competitions concept throughout Cary and beyond, according to a Triangle Business Journal article by Connie Gentry.