On July 25th, North Carolina Esports Academy partnered with SparkNC to host a gaming tournament featuring Fortnite. The event took place at Hunt Library, located on the campus of North Carolina State University. This initiative aimed to introduce bright students to cutting-edge fields such as artificial intelligence, machine learning, software development, computer systems engineering, and cybersecurity.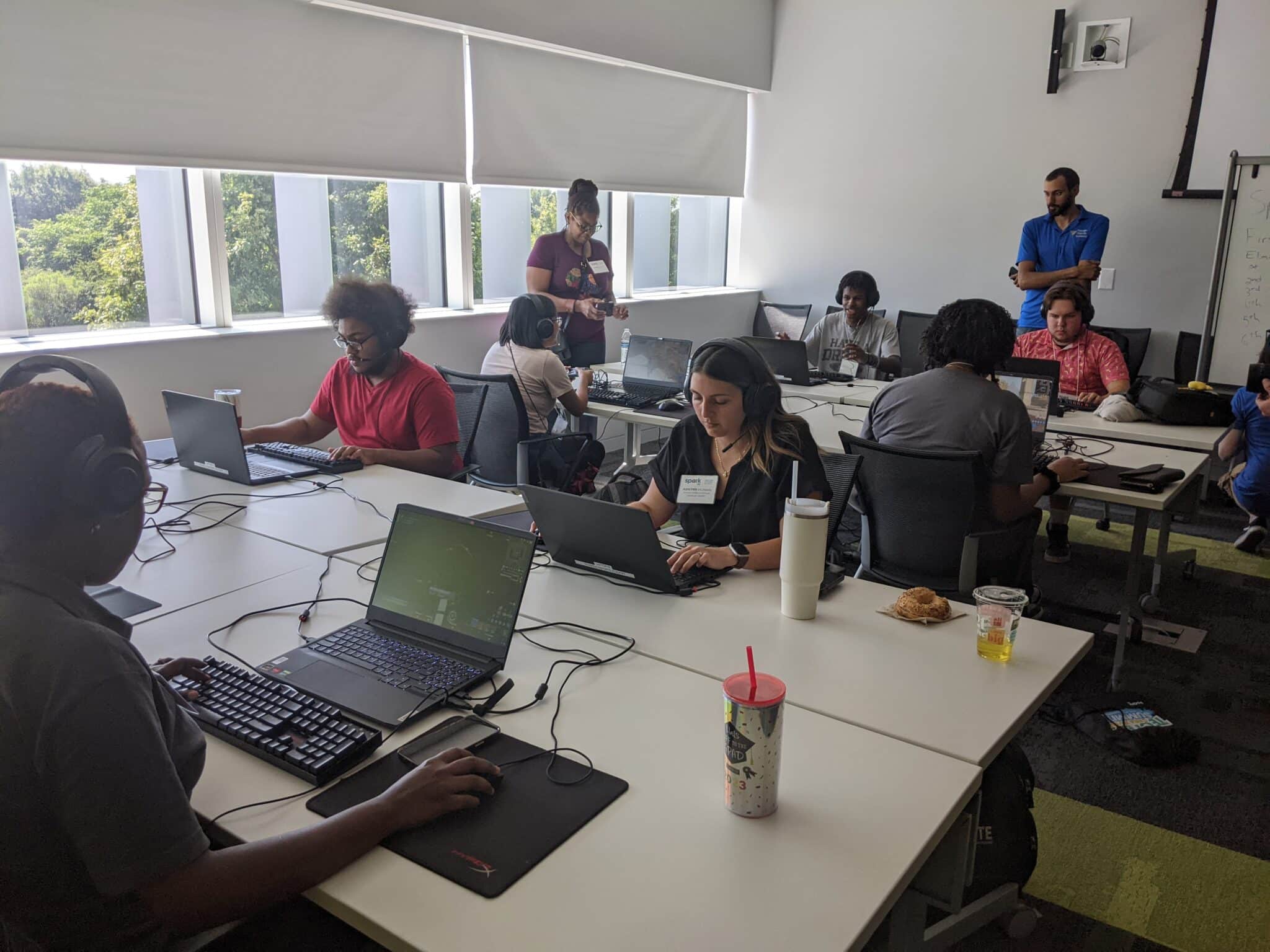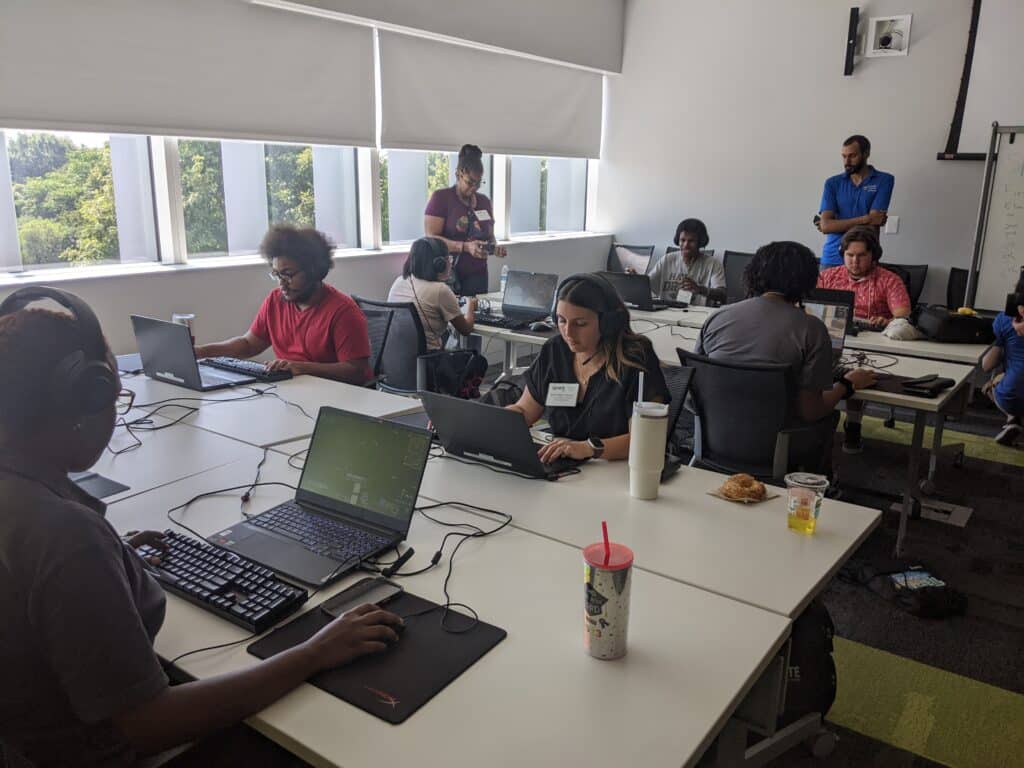 Embracing Tech-Powered Education Through Gaming:
North Carolina Esports Academy's collaboration with SparkNC signifies a crucial step in exploring game design and esports initiatives. With the support of dedicated staff and talented interns from William Peace University, the tournament brought an immersive gaming experience to life.
Fostering Community and Learning:
The event attracted 93 students from 16 counties in North Carolina, fostering an atmosphere of community and learning. Students from Chatham, Cumberland, and Vance County showed a growing passion for technology and gaming.
A Networking Playground:
The tournament garnered attention from prominent companies like District C, BetaBox Learning, and Echo, creating a valuable networking environment for students.
Additionally, Red Hat and Cisco, and other corporate giants, offered invaluable insights into the tech initiatives within their organizations.
Gaming as the First Step to Tech-Focused Education:
North Carolina Esports Academy believes in fostering students' passion for gaming and transforming it into educational games that equip them with essential tech skills. This approach benefits all K-12 students, helping them become tech-savvy and well-prepared for the constantly changing world of technology.
How Triangle Esports Fosters Education
1. Introduce Technology:
We identify and embrace students' natural desire for gaming, and use it as a bridge to introduce them to the wonders of technology.
2. Develop Educational Games:
We seek to create engaging and educational games that infuse tech skills seamlessly, making learning an enjoyable experience for students.
3. Collaborate with Institutions:
We partner with academic institutions, like William Peace University, to nurture young talents and provide them with opportunities to explore tech-driven careers.
4. Encourage Diversity and Inclusivity:
We desire to create an environment that welcomes students from diverse backgrounds, promoting inclusivity and offering equal opportunities for all.
5. Industry Insights:
We invite industry leaders and tech experts to share their knowledge and insights, inspiring students to pursue careers in tech-related fields.
By combining technology with gaming, this exciting journey offers limitless opportunities for the future.
Join North Carolina Esports Academy in empowering the next generation to embark on a thrilling adventure towards promising tech careers. Interested in partnering with us? Contact Caleb csmith@triangleesportsacemy.com.